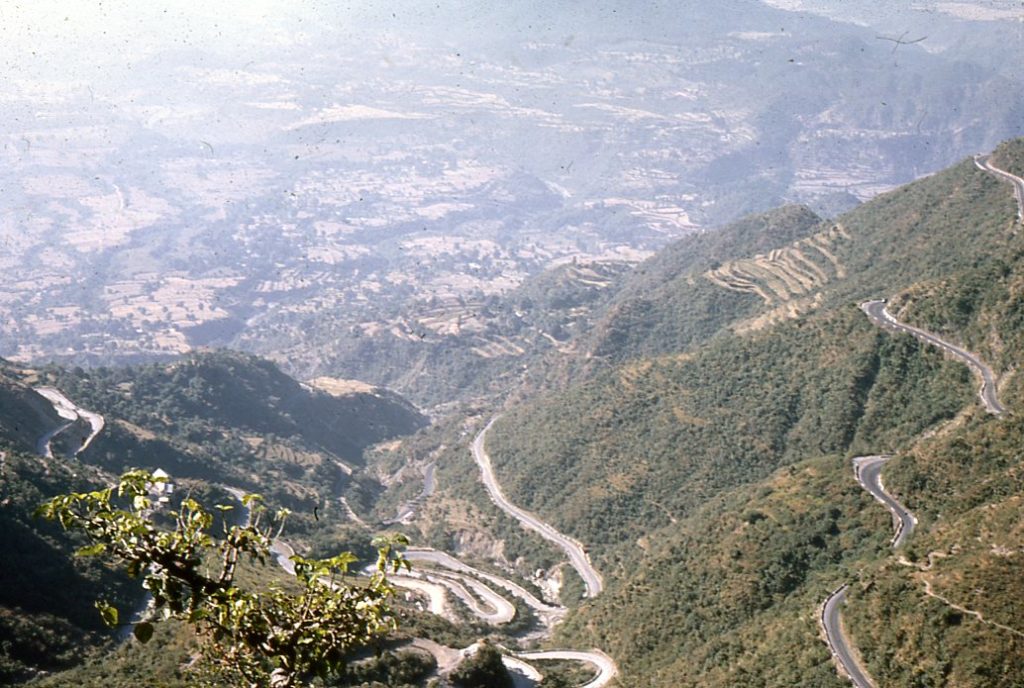 The ghat road up into the Himalayan foothills near Woodstock School located near Mussoorie.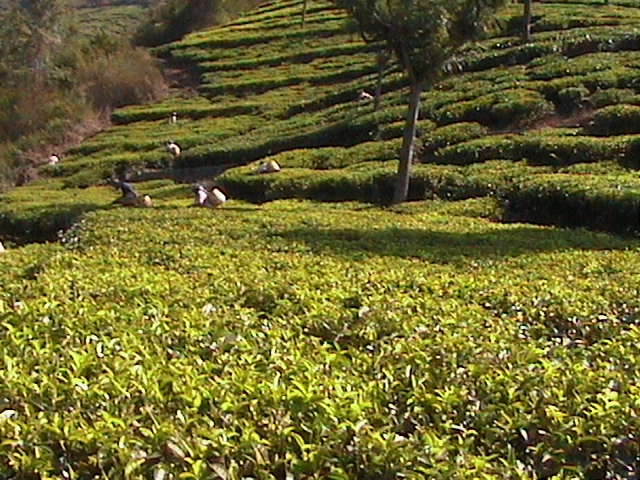 Tea plantation in the Nilgiri Hills in south India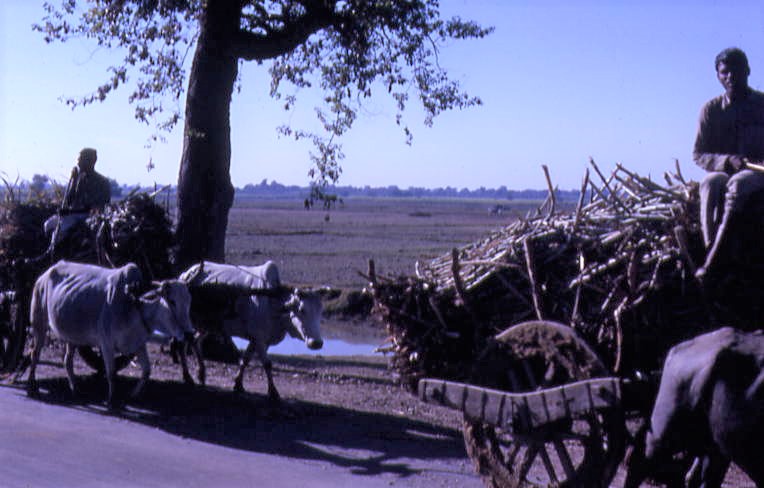 Ox carts loaded with sugar cane in India's Uttar Pradesh state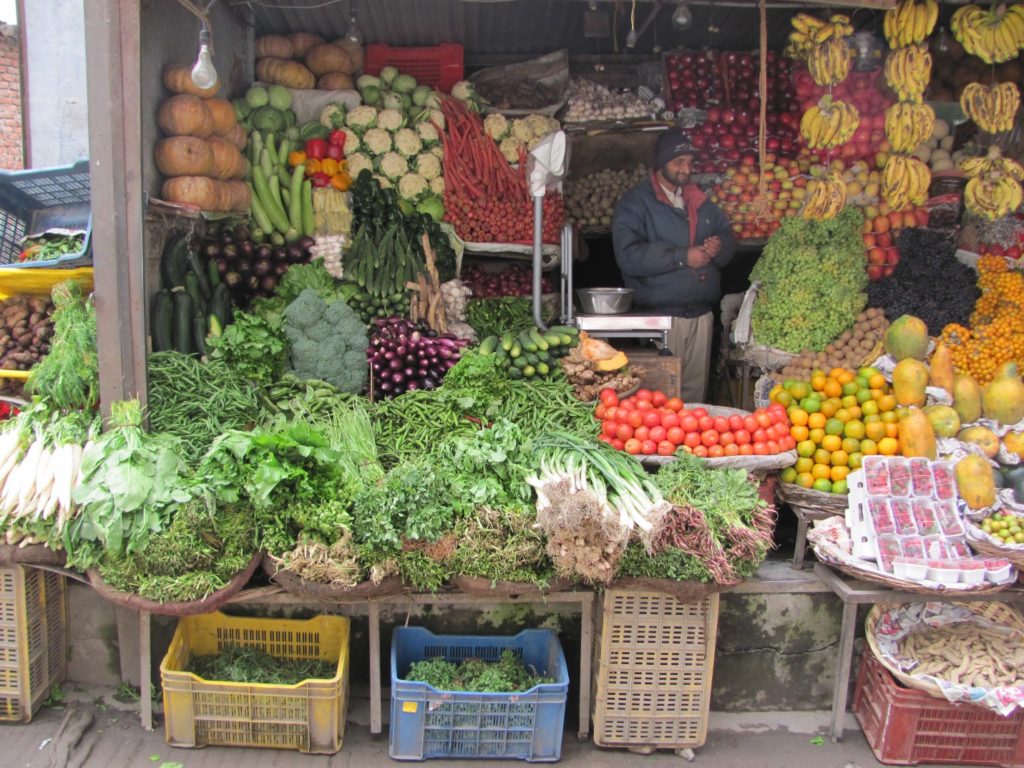 Fresh vegetables and fruits for sale in Landour, northern India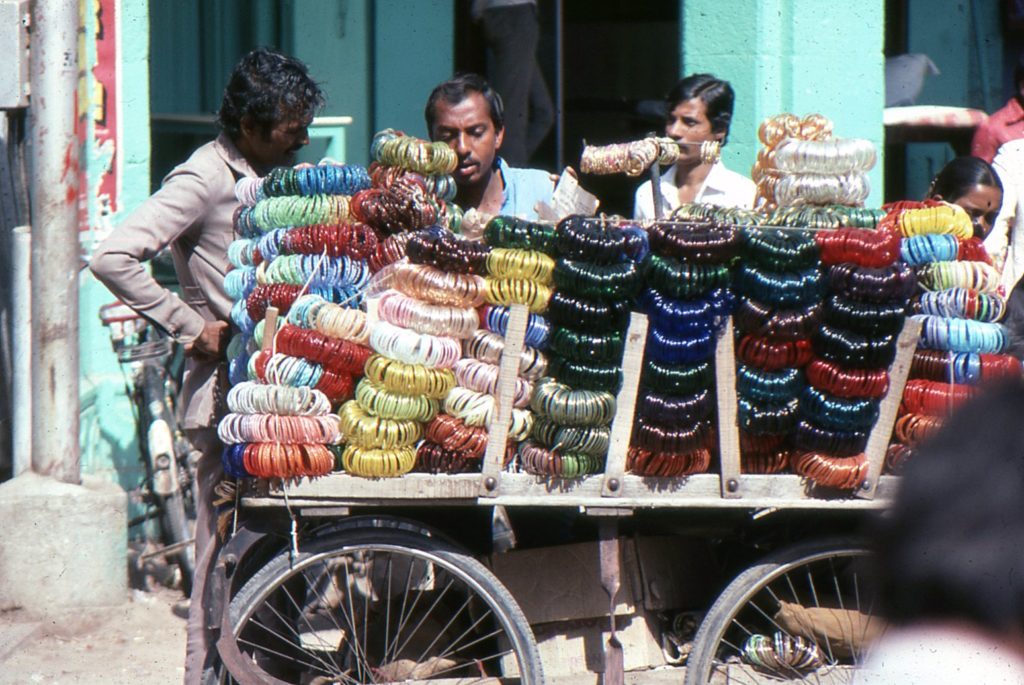 Might this be enough bangles from which to choose?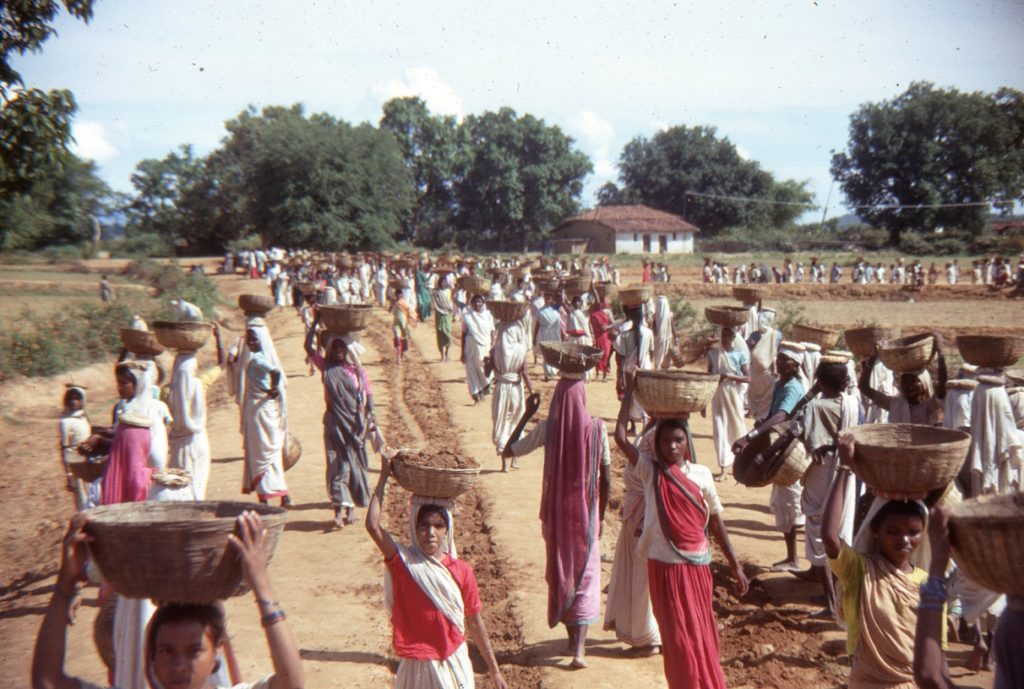 An MCC famine relief project in Bihar state where dirt dug to make a pond also built a solid road surface.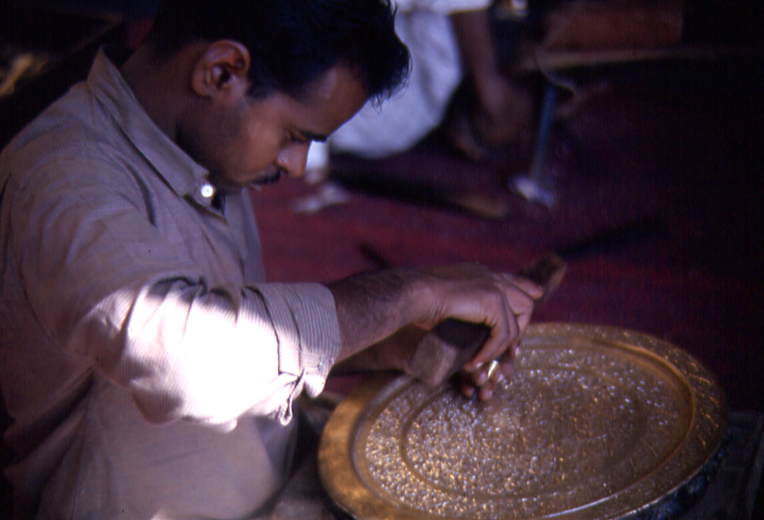 A fine craftsman creates a design for a brass stool.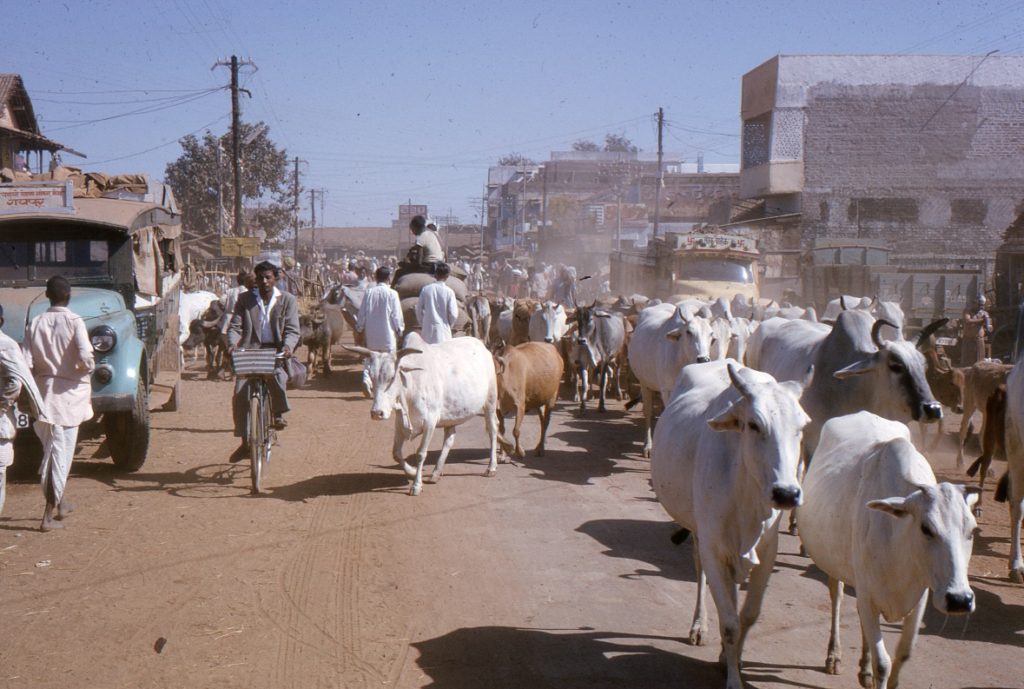 Cattle shift between locations through Dhamtari, M.P. back in the 1960s.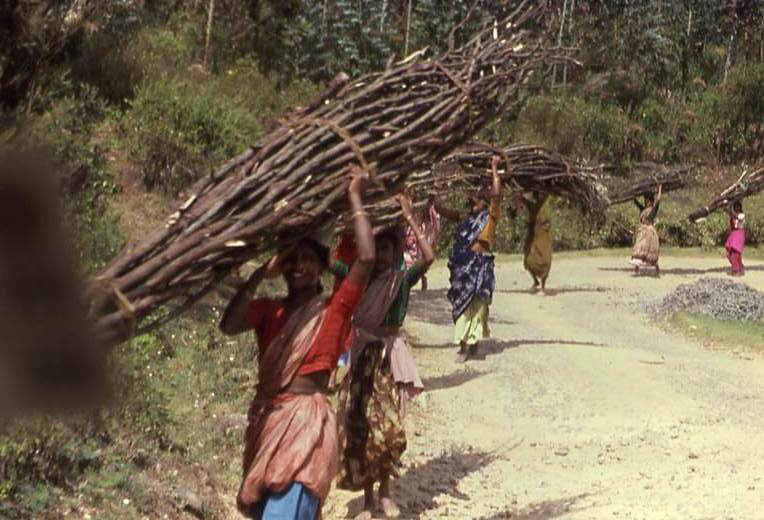 The lead wood carrier greets us while keeping her load balanced, in south India.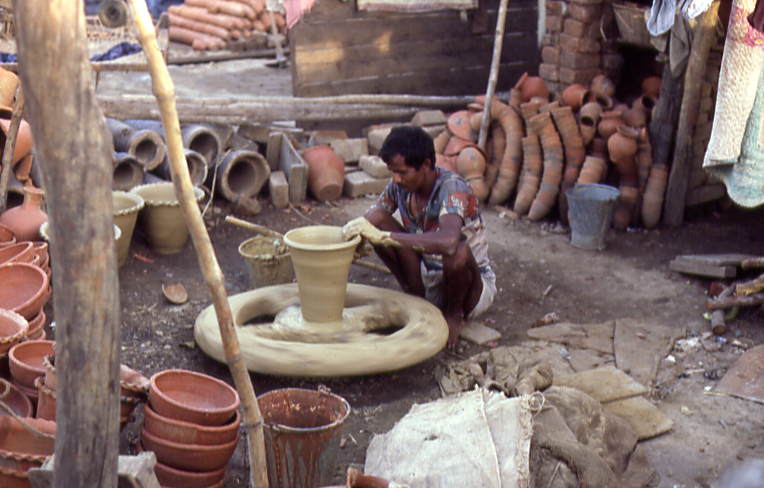 A potter squatting at his wheel while creating pots of varied sizes/shapes.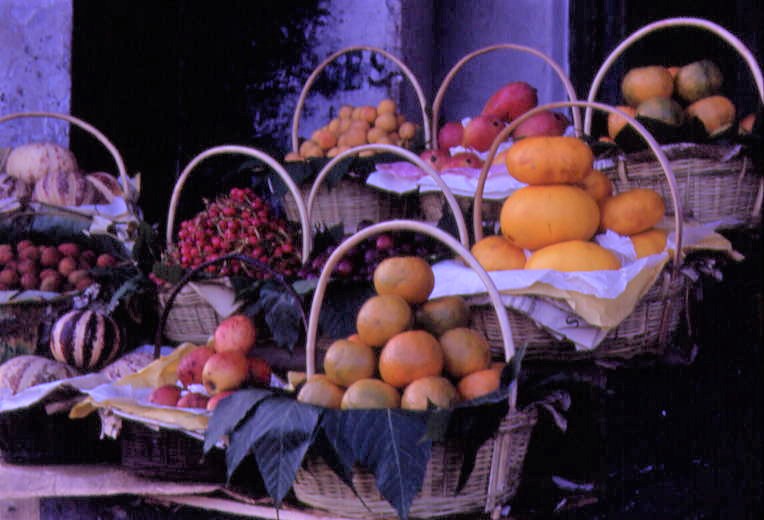 How creatively the shopkeeper arranges fruits for sale.